Trusted NDIS Disability Services in Melbourne
We are Life With Choice Care, a trusted NDIS Provider Melbourne. We are a team that came together to build a safe, comfortable and empowering environment for all NDIS participants in Melbourne. We place your choice at the centre of our undertakings and ensure access to personalised disability services.
Our support workers and caregivers work 24*7 and make sure none of your needs go unnoticed and unfulfilled. We understand the role that NDIS plays in your life, and therefore, we do our best to help you reap the maximum benefits of your NDIS plan. We will be your support system and ensure access to all necessary resources to achieve your short and long-term goals.
As a reputed NDIS provider Melbourne, we are familiar with the workings of the NDIS and will use that knowledge... to help you make the right choice. We will be there at each step of your NDIS journey and make sure you have access to all the support that could promote your growth and well-being. At Life With Choice Care, we follow a personalised approach to disability support services in Melbourne. We will work with you and your primary caregivers to understand your developmental needs and goals and follow a targeted approach to fulfil them. You can always trust us to deliver the best support and work unwaveringly towards securing a fruitful NDIS journey for you.
Our Services
Our comprehensive range of support services are meant to target each aspect of your life and make way for holistic growth and development. Choose us and open the doors for a diverse range of services tailored to your needs.
Respect
We ensure a comfortable and inclusive environment whilst treating every individual with respect as we would like to be treated ourselves.

Integrity
We adhere to the professional code of ethics of the disability sector, our strong moral principles, and work with integrity at all times.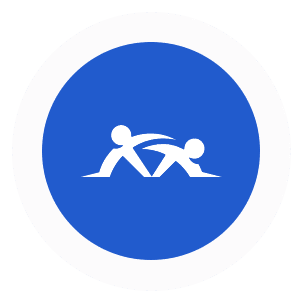 Care
We care about the interests of our participants and employees and aim to make a real difference to their lives within the community.
Courage
We are steadfast in our convictions and are brave enough to confront and overcome the multitude of challenges that surface in our daily operations.
The National Disability Insurance Scheme (NDIS) is a transformative initiative by the Australian government to provide comprehensive support and services to individuals with disabilities. Through a person-centred and individualised approach, the NDIS seeks to empower people with disabilities, their families, and caregivers to lead more independent and fulfilling lives. Under the NDIS, eligible participants receive personalised funding packages tailored to their needs and goals. This funding allows them to select and manage the required NDIS Provider Melbourne Disability services while fostering a sense of choice and control over their lives. The scheme encompasses various supports, including personal care, therapies, mobility equipment, home modifications, and more, to address the diverse needs of individuals with disabilities.
Why Choose Us as Your NDIS Provider Melbourne?
Experienced Professionals
Our team of experienced professionals, including support workers, therapists, and coordinators, are passionate about empowering individuals with disabilities to lead fulfilling lives.
We believe in putting you at the centre of your journey, ensuring your NDIS plan and disability support services in Melbourne are customised to your specific goals, preferences, and circumstances.
From personal care and daily living support to therapeutic interventions and assistive technology, we offer a comprehensive suite of NDIS disability services in Melbourne to cater to your diverse needs.
We actively promote community integration and social inclusion, helping you build meaningful connections and participate in activities you love.
As an NDIS Provider Melbourne we are passionate about promoting independence and self-determination. We focus on assisting and empowering you to develop essential skills and foster long-term self-reliance.